Hand-Forged Ulu Knife and Why You Should Own One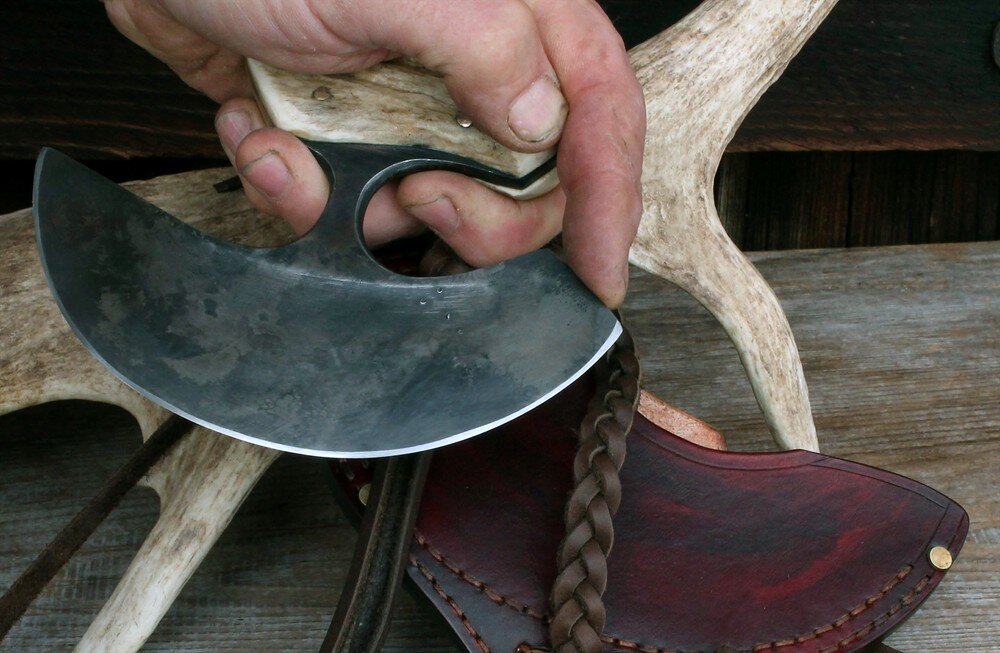 A knife is just a knife, but a hand-forged Ulu knife is not your ordinary knife. While this knife has a long history attached to the Inuit culture, it finds its way into modern kitchens where it serves diverse applications.
The Ulu knife is a wide-arced knife that traces its origin from different Alaskan indigenous tribes. It has been used for centuries. Today, many modern kitchens have this knife because it is an all-purpose tool when it comes to cutting. It can do everything from slicing fruits and mincing veggies to cutting pizza.
For some more experienced chefs, it's the best tool for cutting meat, dicing veggies, and even chopping nuts. The original users of the Ulu knife use it for skinning animals and cutting hair. It's such a versatile tool for those who already know what it can do. However, why is a hand-forged Ulu knife such a great tool?
With that level of versatility, consumers should know where to get the best product. Many companies are out there claiming to make the Ulu knife. However, consumers need to do their research before buying just from any dealer. Only established companies such as B. Merry Studio stock genuine hand forge Ulu knives.
There are various reasons why you should have a hand-forged Ulu knife in your kitchen or just a pocket Ulu knife. Apart from its ability to handle various kitchen activities, this knife delivers a host of other benefits. Read on to find out:
It is safe
Safety is one of the most important factors to consider when dealing with any cutting tool. The Ulu knife is designed in a unique way that doesn't allow handle breakages. Unlike other kitchen knives that break any time during use and cause injury to the user, the Ulu knife's handle is short, stout, and designed in a way that it cannot break. This makes it one of the safest knives to use.
It requires less effort
Most of the knives require more effort during cutting, slicing, or chopping. However, this is not the case with a hand-forged Ulu knife. It requires just a bit of effort. Its curved blade makes work easy with a rocking motion that can chop vegetables without lifting the knife.
It retains sharpness for longer
With an Ulu knife, you don't need regular sharpening. With good care, it remains sharper for longer compared to most other knives.
It comes with protective apparatus
If you're worried about cutting your fingers while using the knife, this knife comes with a block and bowl, which can protect the fingers during use. You can place the materials to chop into the bowl and simply hold the base of the chopping block while rocking the blade on the materials.
Final Word
Having a hand-forged Ulu knife is the best thing you can do for your kitchen. This knife makes your life much easier and more fun. At B. Merry Studio, we have different types of Ulu knives including pocket Ulu. Contact us to learn more.